Too Many Dead
An Inquiry into Australia's Excess Mortality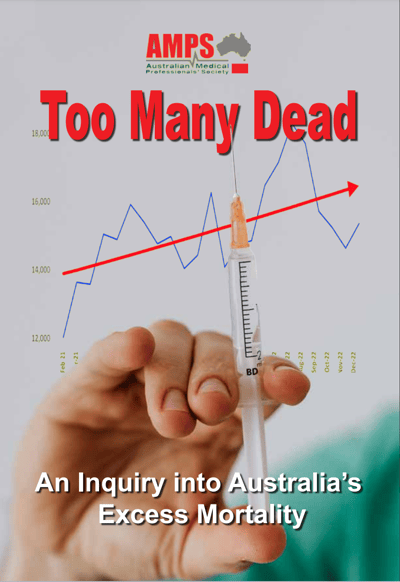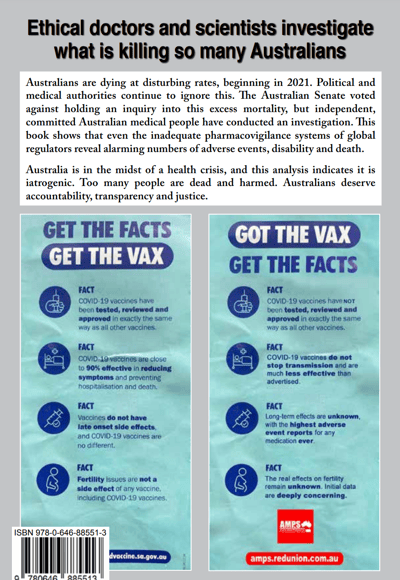 IT MAY AT FIRST SEEM AN EXTRAORDINARY THING TO SAY, BUT THE FACT IS THAT AUSTRALIA IS CURRENTLY EXPERIENCING A PROLONGED ELEVATED RATE OF DEATH ACROSS ALL AGE GROUPS.

THE AUSTRALIAN FEDERAL SENATE VOTED DOWN A MOTION TO HOLD A HEARING INTO THE EXCESS DEATHS OUR COUNTRY IS EXPERIENCING. AS AN ASSOCIATION OF HEALTH PRACTITIONERS AMPS DECIDED WE WOULD DO THE WORK FOR THEM.
too many dead
Wednesday 18th october 2023
Awaken Church, ACT
Your donation to assist in covering the cost of publishing this book is greatly appreciated.
Any excess donations will go towards our medico-legal fighting fund.
Dr Jeyanthi Kunadhasan
Dr Jeyanthi Kunadhasan was a Consultant anesthetist at a major regional Victorian public hospital and was in practice for more than 12 years.

She has a clinical interest in Patient Blood Management where she spearheaded many initiatives that sustainably brought down the unnecessary transfusion rates in major surgeries, leading to improved patient outcomes and lower cost to the health system.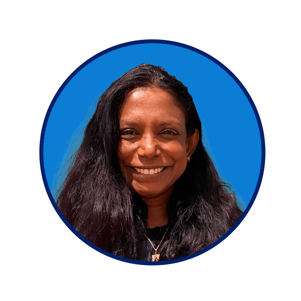 Dr Geoff Pain
Geoff is a scientific consultant. In his undergraduate years, he studied Biochemistry, Chemistry, Physics, Pure and Applied Mathematics and Information Science.
After graduating and completing a PhD in Chemistry at Monash University he entered the traditional post-doctoral circuit, working at universities in Bristol, Cambridge and Adelaide, then returning to Monash.
He then was recruited by Telecom Australia (now Telstra) for a special project in Optoelectronic semiconductor crystal growth. At Telecom he completed a Graduate Diploma in Business Management majoring in Strategy and Innovation. This included qualification in the Law of Negligence.
Geoff took time off to run full-time as a candidate in the 1993 Federal election. He was then offered a fellowship at UWA to work on plasma deposition of materials in the Electronic Engineering Department.
After some private business ventures, NEC Japan invited him to the Microwave and Satellite Communications Systems division in Yokohama for a 3-year appointment in technical and change manager roles. Returning to Western Australia he ran a market research business which extended to investigation of Environmental Pollution and Toxicology projects for government and community groups. He worked in a private Genetics lab and "think-tank" on a wide range of projects.
He has returned to Victoria where he maintains a keen interest in politics. Geoff has published widely and was granted patents