2023 National Tour
World renowned cardiologist calls for the suspension of all Covid-19 vaccinations and support for institutions prepared to stand up for Doctors and patients rights.
Curing the Corruption of Medicine
A new beginning
Sydney, New South Wales
Date: Saturday 27 May
Watch the event here:
No video selected
Select a video type in the sidebar.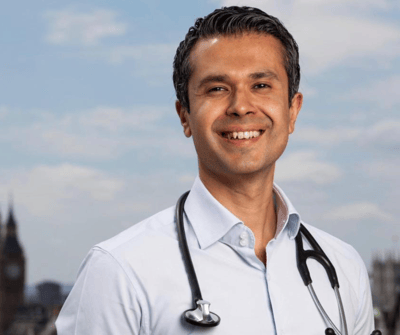 Dr Aseem Malhotra in partnership with AMPS aims to cure the pandemic of misinformation. He says, "the Covid-19 vaccination rollout is perhaps the greatest miscarriage of medical science we will witness in our lifetime".
This event will cover topics such as the harms of vaccines, the dangers of medical censorship, the importance of informed consent, and the need for medical professionals to have representative associations such as AMPS.
AMPS is fighting back against government overreach to reclaim medical ethics and the primacy of the doctor-patient relationship for the health and safety of the public.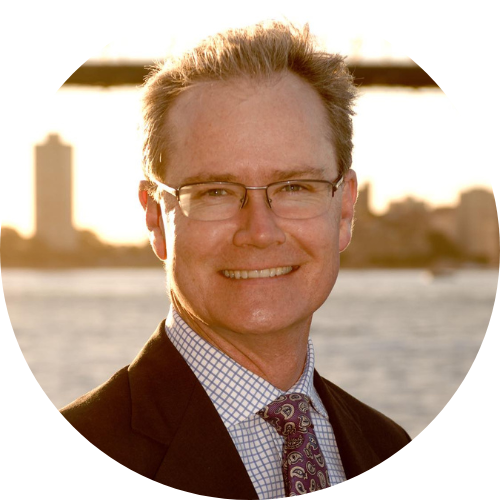 We're delighted to have Ross Cameron joining us as emcee for this special event.
Ross is a former NSW politician and Sky News host. MBChB University of Edinburgh (2001), MRCP University of Edinburgh (2004), CCT Cardiology University of Edinburgh (2013) John Ruddick
NSW Liberal Democrat Candidate
Your donation to assist in covering the cost of the event is greatly appreciated.
Any excess donations will go towards our medico-legal fighting fund.
Dr. Aseem Malhotra
MBChB University of Edinburgh (2001),
MRCP University of Edinburgh (2004), CCT Cardiology University of Edinburgh (2013)
Dr Aseem Malhotra is an NHS trained Consultant Cardiologist and an internationally renowned expert in the prevention, diagnosis and management of heart disease. He is honorary council member to the Metabolic Psychiatry Clinic at Stanford University school of medicine California. He is a founding member of Action on Sugar and was the lead campaigner highlighting the harm caused by excess sugar consumption in the United Kingdom, particularly its role in type 2 diabetes and obesity. In 2015 he helped co-ordinate the Choosing Wisely campaign by the Academy of Medical Royal Colleges as lead author in a BMJ paper to highlight the risks of overuse of medical treatments. In the same year he became the youngest member to be appointed to the board of trustees of UK health think tank, The King's Fund that advises government on health policy. Aseem is a frequent expert commentator in print and broadcast media and he has written scores of articles for a number of publications including the BMJ, British Journal of Sports Medicine, BMJ Open Heart, JAMA Internal Medicine, Prescriber, The Pharmaceutical Journal, European Scientist, The Guardian and Observer, BBC online, Huffington Post, The Daily Mirror, Daily Mail, The Daily Telegraph and the Washington Post. He is international guest editor of the journal of evidence-based healthcare.
Aseem has appeared in the Health Service Journal's list of top 50 BME pioneers, and has won a number of awards for his work to raise awareness of diet-related illness both in the UK and internationally. He is a pioneer of the lifestyle medicine movement in the UK and has had feature articles written about him in the New York Times, The Guardian, The Telegraph, The i, and Healthcare Leader. In 2018 he was ranked by software company Onalytica as the number 1 doctor in the world influencing obesity thinking.
In 2016 he was named in the Sunday Times Debrett's list as one of the most influential people in science and medicine in the UK in a list that included Professor Stephen Hawking. His total Altmetric score (measure of impact and reach) of his medical journal publications since 2013 is over 10,000 making it one of the highest in the World for a clinical doctor during this period. His first book co-authored with Donal O' Neill, The Pioppi Diet, has become an international best seller. His second book, the 21 day immunity plan is a Sunday Times best seller. During the first year of the Covid pandemic he was asked by the Secretary of State for Health, Matt Hancock to advice on the link between covid and obesity and how best to reduce population risk to infection. His recently published third book A Statin Free Life is already a best seller.
Award winning American Science Journalist Gary Taubes describes Aseem as someone who has "probably done more in the UK to inject sanity in to nutrition science and the pharmaceutical industry debate than any human being alive"
Sir Richard Thompson, Past President of the Royal College of Physicians and former personal physician to her majesty The Queen said "Dr Aseem Malhotra is changing the face of medicine and his revolutionary book the Pioppi Diet should be read by everyone"
The Mayor of Manchester Andy Burnham said " He's really making people think differently about what they eat and how they live their life. Through his work he's going to change many thousands of lives, millions of lives for the better"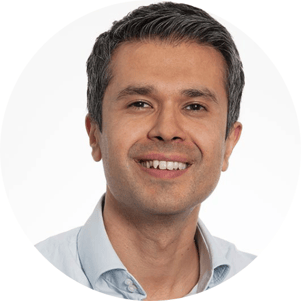 Dr. Phillip Altman
Dr Altman is a well-known Australian authority on clinical trials and regulatory affairs with more than 40 years of experience in designing, managing and reporting of clinical trials and in working with the Australian Therapeutic Goods Administration in gaining new drug approvals.
He established Australia's first contract research organisations (CROs), where he served as a Senior Industry Consultant for more than half of the pharmaceutical companies present in Australia. His career has seen him involved in more than one hundred clinical trials (Phase I through IV). He has been personally responsible for the market approval of numerous new drugs since joining the pharmaceutical industry in 1974.
A graduate of Sydney University with an Honours degree in Pharmacy, Master of Science and Doctor of Philosophy degrees (focusing on drug development, pharmacology and pharmaceutical chemistry), he co-founded and is a Life Member of the largest professional body of pharmaceutical industry scientists involved in clinical research and regulatory affairs.
More recently Dr. Altman was a Director and the chief clinical trial and regulatory advisor for a public company involved in the development of a live virus for the treatment of late stage melanoma.
More recently Dr. Altman has provided expert reports in relation to both the Australian and NZ Judicial Review and High Court cases in relation to the Covid vaccines. Please welcome Dr Altman.
"The Greatest Fraud and Cover up in History" presented by Dr Phillip Altman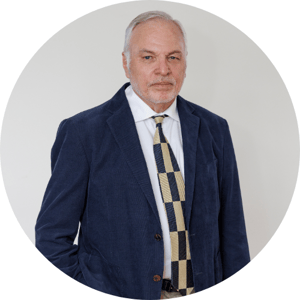 Dr. Paul Oosterhuis
Dr. Paul Oosterhuis is an Australian anaesthetist with over thirty years experience, including in critical care and resuscitation. He has been brought before the Medical Board of NSW for posting information on social media regarding COVID-19.
His posts related to early treatment and prophylaxis, PCR tests, and risk-benefit calculations regarding COVID-19 vaccination and lockdowns (scroll down for details).
Dr Oosterhuis attended a Medical Board hearing on 3rd September 2021, at which the Board suspended his registration. At his hearing, Dr Oosterhuis presented extensive evidence on the accuracy and defensibility of his social media posts, including their public interest value.
The Medical Council of NSW dropped the complaints and suspension in May 2022 after Dr Oosterhius took legal action in the NSW Supreme Court.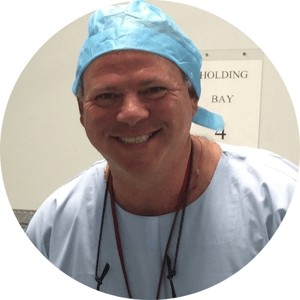 NICK SHULHIN
Nick Shulhin is a Director and Founder of CoVerse, the only non-profit organisation in Australia run by and for people who have suffered a significant adverse reaction following their COVID-19 vaccination.
Nick is a software engineer and consultant with extensive experience working across different global companies and domains. He has maintained a YouTube channel since 2018 to share his knowledge and career insights with other software engineers.
Shortly following his first and only dose of Pfizer's COVID-19 vaccine in August 2021 Nick developed tachycardia and then severe body-wide muscle twitching concentrated in his lower calf muscles and feet, which has persisted ever since.
Nick saw numerous general practitioners, neurologists and cardiologists, but was not given a diagnosis or any effective treatment options. Desperate, Nick made use of his YouTube channel to document his issues in public in an attempt to find answers that might help him.
As his channel erupted he received a large number of emails from people all over the world, confirming that persistent muscle twitches and heart rate disorders after COVID-19 vaccination are incredibly common.
Nick is committed to sharing useful information about vaccine injuries and Long Vaccine Syndrome in public to raise awareness of unrecognised side-effects that change people's lives and are not being investigated by government bodies.
John Ruddick
John Ruddick is a frequent contributor to the Spectator Australia often writing about politics and history. He grew up in Tamworth and then studied history at the University of Sydney.
In 2018 he wrote Make the Liberal Party Great Again which outlined the ideal democratic structure of a major political party in the 21st century.
In 2021 he joined the Liberal Democrats after abandoning hope in the Liberal Party due to the enforcement of the COVID police state, the trillion dollar Commonwealth debt and the capitulation towards a net-zero carbon economy.
He was the 2022 NSW senate candidate for the Liberal Democrats and in 2023 was the candidate for the NSW Legislative Council.
ROSS CAMERON
Ross Cameron won the Federal seat of Parramatta at the age of 29 in 1996 and served three terms as a Member of Parliament during the Howard era, including as Parliamentary Secretary to the Treasurer, Hon Peter Costello. After Parliament, from 2005 to 2008 Ross worked in investment banking, focusing on government procurement and finance for infrastructure projects. Since then, together with various media commitments, Ross has consulted to a variety of businesses and start-up ventures.
Between 2011 and 2018, Ross worked as a domestic and foreign affairs contributor to Skynews Australia, for whom he co-founded and co-hosted "Outsiders" on Sunday mornings and appeared as a regular panelist on "Paul Murray Live".
Ross has written a number of opinion pieces for the Sydney Morning Herald, ABC The Drum online and the Australian newspaper. He has provided commentary for ABC The Drum and Radio 702 and was a regular panelist opposite Kevin Rudd on Channel 7's Sunrise when Kevin and Ross were backbenchers in the Federal Parliament.
Presently, Ross hosts a weekly radio program, "Ross Cameron live", on Today's News Talk (TNT) Radio from 7-9 pm EST each Sunday (https://tntradio.live). Ross has a B.Ec and LLB from Sydney University and was admitted as a Solicitor of the Supreme Court of NSW on 25 January 1991.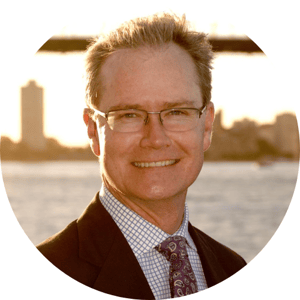 DANNIELLA LENARCZYK
Danni is an investor relations professional with over ten years' experience in the finance industry, which included overseeing investor development for Fitch Ratings Australia, and most recently Senior Business Development Manager, Australasia at Preqin.
She holds a Bachelor of Business and Commerce, majoring in Applied Finance and Financial Planning. In addition, Diploma and Advanced Diploma in Banking and Finance. She was studying a Bachelor of Psychology which is on hold for the time being.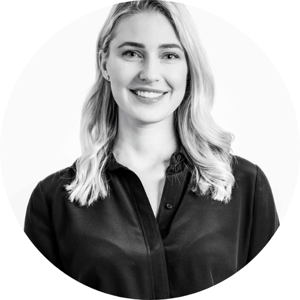 SEATS ARE LIMITED - BOOK NOW
Join a union that supports healthcare professionals