2023 National Tour
Curing the Corruption of Medicine
A new beginning
AMPS together with Dr Malhotra and other leading doctors are supporting calls to suspend all Covid-19 mRNA vaccines until serious side effects are thoroughly investigated, and the raw trial data from Pfizer's Covid-19 vaccine trial are released for independent analysis.
"Medical ethics and informed consent are fundamental principles that should guide the medical industry," said Dr Malhotra.
This event will cover topics such as the harms of vaccines, the dangers of medical
censorship, the importance of informed consent, and the need for medical professionals to have representative associations such as AMPS.
AMPS is fighting back against government overreach to reclaim medical ethics and the primacy of the doctor patient relationship for the health and safety of
the public.
Brisbane, Queensland
Date: Wednesday 7 June
Time: 6pm for a 6:30pm Start till 9pm
Venue: 1 Coorparoo Rd, Warner QLD 4500
Watch full event recording below.
Scroll down to view individual speaker presentations.
Your donation to assist in covering the cost of the event is greatly appreciated.
Any excess donations will go towards our medico-legal fighting fund.
Dr. Aseem Malhotra
MBChB University of Edinburgh (2001),
MRCP University of Edinburgh (2004), CCT Cardiology University of Edinburgh (2013)
Dr Aseem Malhotra is an NHS trained Consultant Cardiologist and an internationally renowned expert in the prevention, diagnosis and management of heart disease. He is honorary council member to the Metabolic Psychiatry Clinic at Stanford University school of medicine California. He is a founding member of Action on Sugar and was the lead campaigner highlighting the harm caused by excess sugar consumption in the United Kingdom, particularly its role in type 2 diabetes and obesity. In 2015 he helped co-ordinate the Choosing Wisely campaign by the Academy of Medical Royal Colleges as lead author in a BMJ paper to highlight the risks of overuse of medical treatments. In the same year he became the youngest member to be appointed to the board of trustees of UK health think tank, The King's Fund that advises government on health policy. Aseem is a frequent expert commentator in print and broadcast media and he has written scores of articles for a number of publications including the BMJ, British Journal of Sports Medicine, BMJ Open Heart, JAMA Internal Medicine, Prescriber, The Pharmaceutical Journal, European Scientist, The Guardian and Observer, BBC online, Huffington Post, The Daily Mirror, Daily Mail, The Daily Telegraph and the Washington Post. He is international guest editor of the journal of evidence-based healthcare.
Aseem has appeared in the Health Service Journal's list of top 50 BME pioneers, and has won a number of awards for his work to raise awareness of diet-related illness both in the UK and internationally. He is a pioneer of the lifestyle medicine movement in the UK and has had feature articles written about him in the New York Times, The Guardian, The Telegraph, The i, and Healthcare Leader. In 2018 he was ranked by software company Onalytica as the number 1 doctor in the world influencing obesity thinking.
In 2016 he was named in the Sunday Times Debrett's list as one of the most influential people in science and medicine in the UK in a list that included Professor Stephen Hawking. His total Altmetric score (measure of impact and reach) of his medical journal publications since 2013 is over 10,000 making it one of the highest in the World for a clinical doctor during this period. His first book co-authored with Donal O' Neill, The Pioppi Diet, has become an international best seller. His second book, the 21 day immunity plan is a Sunday Times best seller. During the first year of the Covid pandemic he was asked by the Secretary of State for Health, Matt Hancock to advice on the link between covid and obesity and how best to reduce population risk to infection. His recently published third book A Statin Free Life is already a best seller.
Award winning American Science Journalist Gary Taubes describes Aseem as someone who has "probably done more in the UK to inject sanity in to nutrition science and the pharmaceutical industry debate than any human being alive"
Sir Richard Thompson, Past President of the Royal College of Physicians and former personal physician to her majesty The Queen said "Dr Aseem Malhotra is changing the face of medicine and his revolutionary book the Pioppi Diet should be read by everyone"
The Mayor of Manchester Andy Burnham said " He's really making people think differently about what they eat and how they live their life. Through his work he's going to change many thousands of lives, millions of lives for the better"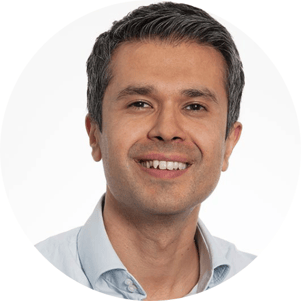 Dr Andrew McIntyre
GASTROENTEROLOGIST MBBS FRACP
Dr McIntyre is a Consultant Gastroenterologist who has worked on the Sunshine Coast from 1990 up until December 2021 when he was mandated out of practice. He established and runs a busy day surgery, Buderim Gastroenterology Centre - a place he was unable to enter while vaccine mandates were being enforced by the government. He is still unable to enter public and private hospitals as a doctor to provide inpatient care.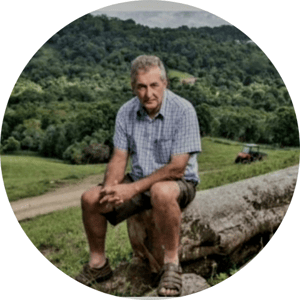 Dr Astrid Lefringhausen
PhD
Born in 1967 in Duesseldorf, Germany to lawyer parents.
After finishing school went on to study Biology and quickly focused on Molecular Biology and Immunology. In parallel working as a nurse in Radiology, teaching medicinal microbiology to nurse students at the German Red Cross and work in the Biotechnology research facility of Bayer.
PhD in virology in 1996 and started the same year working for the Biotech industry, first in sales, later as Export manager and technical trainer. From 1999 to 2006 working internationally across Asia, Eastern Europe, Africa and South America as staff and customer trainer Molecular Biology, installing and training in the use of cell sorting equipment, assisting in stem cell treatments in pediatric departments across the world.
Astrid moved to Australia in 2006, since 2015 working in the diagnostics industry with Pathologies and Universities across Australia and New Zealand in the area of Cell Chemistry, Immunohaematology, Immunology and molecular biology.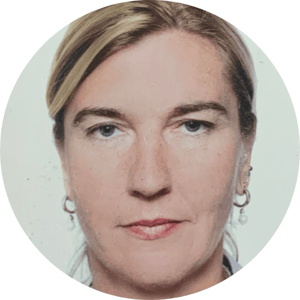 RAELENE KENNEDY
Caitlin's Mum
Raelene Kennedy is the mother of Caitlin Gotze. Caitlin died suddenly and unexpectedly on the 17th November 2021, at her workplace, following her second Pfizer vaccination. Raelene is an advocate for her daughter and other voiceless victims. She is actively raising awareness of the injuries and deaths caused by the Covid-19 vaccinations, through #Justice4Caitlin.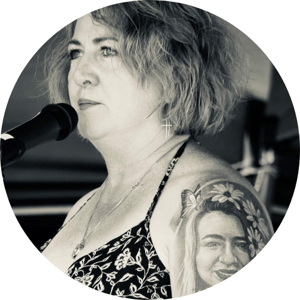 INGI DOYLE
Vaccine Injury Testimonial
Ingi is a mother, partner, and daughter. Back in July -21, she was severely injured by the Pfizer jab, experiencing more than one very serious, life-threatening event that resulted in lengthy surgery and hospital stay. Prior to this Ingi was a very healthy and fit Personal trainer and fitness instructor. She was also a competing triathlete and was told that she only survived because she was so fit at the time. Today Ingi lives with permanent damage and uncertainty. "My life as I once knew it, is over".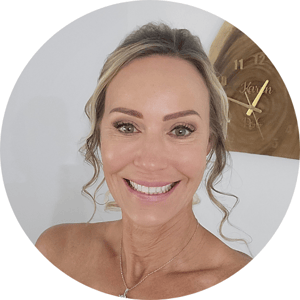 SENATOR MALCOLM ROBERTS
Senator for Queensland
Malcolm brings to the Senate a thorough, practical and analytical approach to examining issues and is deeply committed to listening and thoroughly researching the facts. During the Covid pandemic Senator Roberts has spoken out about the impact of the mandates and calls for essential freedom and liberties to be restored for all Australians. He rejects a two-tier society based on vaccination status and in 2022 hosted two cross-party inquiries "COVID under question" and "COVID Inquiry 2.0"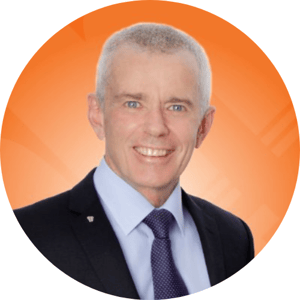 DR CHRISTOPHER NEIL
MBBS, FRACP, PHD
Dr Christopher Neil has practiced medicine for 20 years, specialising in cardiology since 2008. Completing his PhD in Adelaide and undertaking post-doctoral research and a fellowship in the UK , he has been committed to clinical excellence in the care of patients with heart failure.
Returning to a specialist consultant post in his hometown of Melbourne, in 2013, he focused on developing improved systems of care for heart failure patients, whilst continuing to research in hospitals, mentor physicians in training and supervise PhD students.
His passion, however, has always been for his patients and when he saw their health impacted and their rights infringed, he stood against what he saw as unethical and unjustifiable mandates, resulting in his termination in October 2021. He was a co-founder of AMPS in 2021 and continues as the current President.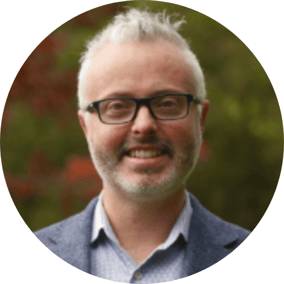 Graham Hood (Hoodie)
Graham is a veteran aviator and former Qantas Captain with 36,000 flying hours.Graham and wife Michelle herself, an accomplished RN with degrees in law and psychology have always had a passion to serve their community.
"Hoody" as he is affectionately known, coming to public prominence through a heartfelt and passionate video about our country, his employer, the mandates and lockdowns which left Australia in a state of fibrillation. He is a passionate Aussie larikin who has a great respect for our war veterans, history, freedoms and those willing to serve in any capacity during times of need.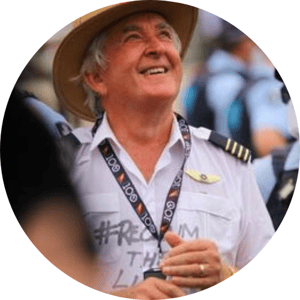 SEATS ARE LIMITED - BOOK NOW
Join a union that supports healthcare professionals